Not sure if you heard the
Blogger
news or but.
Maybe you have been living under a rock, working your 9 to 5, trying to wrangle your crazy drooling teething toddler, or just doing life but there is big news in the blogging world.
GFC (Google Friend Connect that is) is going bye bye.
Now, I am just not sure how I feel about this.
Part of me is upset...How will I see who likes me? Am I popular? Do the cool mommies like me?
You know kinda like Middle School/High School all over again.
But I must say, I was in the "in" crowd being a cheerleader and all so its a bit hard for me to relate too.
Just kidding.
Really I am.
This adult/mommy thing is a lot rougher.
But anyways...a part of me is glad.
I can blog for ME!
It really has become my hobby and I am totally getting into it.
My computer and I have really bonded.
He hates when I just use him.
Use him for pleasure and not his good looks and brains.
Now you ask...when GCF is gone what will replace it?!
I'll tell ya.
I have already added my
Google +
to my sidebar so you all can join in.
You might as well do this sooner than later.
Because before you know it there will be no more GFC
and it will be hard to find all the blogs you love and are so
Pinterest
-ing worthy.
April 1st is the D-Day.
So hurry on up and enter Cheryl's Nap Time Lover's Circle's.
I welcome you with puffs in my hair, and drool and boogers on my shirt.
I love sleep you and want you and want you to stay a while :)
You can go
here
to get your Google + widget
If you want to join me at Google + go
here
I will be more than happy to follow anyone back.
Let's build our fun blogging world up with circles!
Did you see me new beautiful social media buttons?!!
Aren't they fabulous!
I love them, they turned out so beautifully.
If you have any blog design work that you need help with, this girl can do it.
She rocks! And is so quick.
And she has the 4 cute adorable kiddos.
So while im over here complaining about trying to stay a float with my one kid, well, she has quadruple the work.
I dont know how she does it but she does and produces amazing work.
Go check out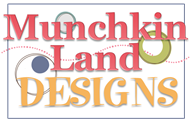 and tell her I sent ya:)