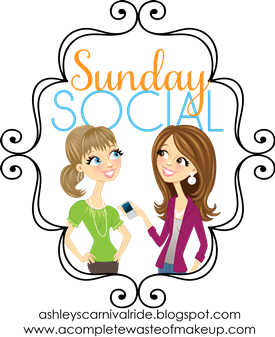 This Weeks Questions:
Catch us up with your life
What is currently on your wish list?
A new Sonicare.
Yep, that's boring, I am officially an adult when I ask for a toothbrush for Christmas.
And a Keurig!
I need this in my life.
And even before Christmas if possible.
And these pretties too please.
Tory Burch Miller's.
And they have to be in the patent leather.
Share a new iphone, droid, ipad app you have recently discovered that we all need:
I have a couple...
1. Instagram (not really new but a total must have)
2. Battery Doctor (helps from draining my battery so quickly)
3. My Days (Ovulation predictor)
4. Red Laser (because I must know if I am getting ripped off or not)
What is a new Fall TV show you have added to your DVR?
Well it started off as the Mob Doctor.
But that turned into a complete bust.
I don't have time to watch much TV, its sad, wish I did.
But I do love all The Real Housewives of any city except Miami.
Share your Social Media links for us to follow you on(pinterest, twitter, facebook, etc) Tell us which is your favorite and why?
Pinterest
Twitter
Facebook
I have a slight obsession with all of them so I don't really have a fav.
What is a TV show or Movie or Song you could listen to or watch over and over and over and never get tired of…feel free to name one of each:
I am a HUGE Seinfeld lover.
I could watch them over and over and over again.
I have a very dry humor so this is very fitting for me.