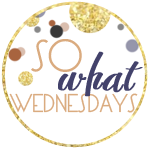 - that I pulled off the
best
surprise last weekend and still can't believe she had no idea. It was my bestest friends 32nd birthday and I totally surprised her by taking her to do a girls day. The thing is, she lives 2 hours away. So, I got up at the crack of dawn and drove 2 hours and snuck into her kitchen while she was getting ready (her husband let me in) and when she walked down the stairs I was just standing there all nonchalantly. It was so much fun and wish we could it on a monthly basis.
-that we went to get massages (which was glorious by the way) and I was bruised the next day. This Mama's got a lot of tension and stress. Seems that I keep it all in my neck and upper back.
-that I downloaded the new Rhonna Designs app and am kinda in love. I could play around with this app for hours. Thank goodness the app gods finally got around to the Android version.
-that I look forward to Fridays at 1:45 p.m. every single week. If you follow me on Instagram you will see all my yummy Friday snacks. I normally either go to Panera or Starbucks, grab a yummy treat and blog and have time to myself. It is my favorite time of the week. Even if it is only for a couple of hours.
-if I am a little obsessed with my new blog design. I have waited a while for it to finally be done but it was well worth the wait. Now im going to work on getting a couple things personalized with my new header. Eeek! Can't wait to show you.
Now go see what everyone else is saying "So What" to today by hopping over to
Life After I Dew's Blog.