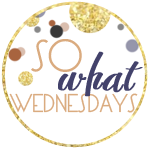 - that we have our "group" family vacation planned and it's not near a beach, pool or any real water matter. We are going to my family's ranch with 3 other couples and their kids and im pretty excited about it. The kids have tons of room to run around, explore and the moms can watch them all from the wrap around porch while we sip on some sangria and wine. Now, that sounds like a nice relaxing vaca to me. Time to switch it up from the pool scene.
-that since I have been trying to eat healtheir that im totally craving Chick-Fil-A like woah! They have got to put some sort of addictive additives into their food because I can't get enough. I have an unhealthy relationship with Chick-Fil-A and their CFA sauce. And yes, I have two large containers (that you buy) in my pantry.
-if I was became upset this past weekend when I was packing up Colby's 3T clothing. 3T!! How is it that my boy is so good. And then, the thought of Austin being big enough to fit into his old clothing makes me even more sad.
-that I'm watching House of Cards and trying to get into it but just can't. Im on Season 1 Episode 3. When does it get better??!! I keep seeing all these Facebook posts about Season 2 and just want to get to the good part. Should I hang on and keep watching it?
-if I found myself googling ways to try and find anywhere to watch the rest of the Pretty Little Liars season. This whole Alli and A thing is just killing me! I dont do well with suspense and having to wait a week...anyone have the hook up on a good site?? Shhh it will be our secret.